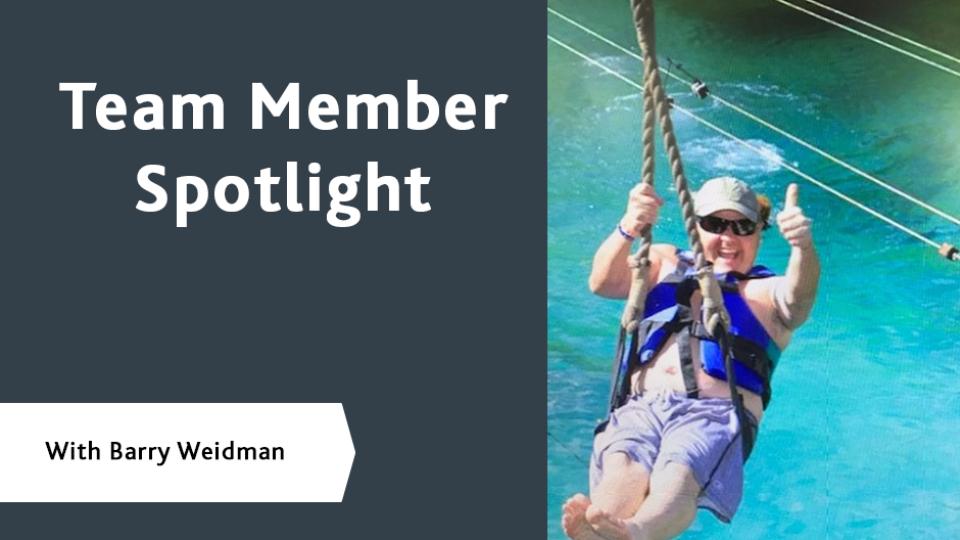 Team Member Spotlight
August 12, 2019
Meet Barry Weidman!
Barry is the Gas Bar Manager at our Beausejour & Lac du Bonnet locations! Barry's typical day begins with checking emails and doing a walk around the store to see what is needed to get done for the day. He enjoys chatting with staff and getting caught up on any important issues at hand, but also likes to hear about what they did for fun over the weekend. He enjoys a nice friendly conversation with the customers, and appreciates the regulars that come back day after day.
Starting back in 1996, Barry first worked as a general clerk in the old Co-op Hardware Store. He fondly remembers selling all the farmers their supplies and only having ONE gas pump!
He did mention. "There is one Co-op memory that beats all others… and that is when we opened the brand-new gas bar in 2011."
For the past 23 years Beausejour Co-op has been a part of Barry's life and he has heard it all from customers. "Does my Co-op number work here?" "Are you behind these high gas prices?" but his favourite question is "When is gas going down?"
When Barry isn't at work, he can be found floating down the Brokenhead River with an ice-cold beverage in hand. If you were to walk down into his basement you might think you're in the Hockey Hall of Fame. And, if you take a look at his record collection you might have mistaken him for a Radio DJ.

There are many things you may know about Barry, but did you know that Barry actually wrestled HULK HOGAN?! Okay, he never wrestled the Hulkster but he did meet him when he was on a vacation in Florida. Barry loves to travel and has been to a number of tropical destinations over the years.
"Community involvement, member owned and locally invested" were some of the words Barry used to explain what Co-op meant to him.
Barry's favourite thing about his job at Co-op is how he gets to work partially in his hometown, surrounded by his family and friends.
Next time you're in the Beausejour or Lac du Bonnet Gas Bar make sure you pop your head into his office and say "Hello"!