Equity Statements In The Mail
Actions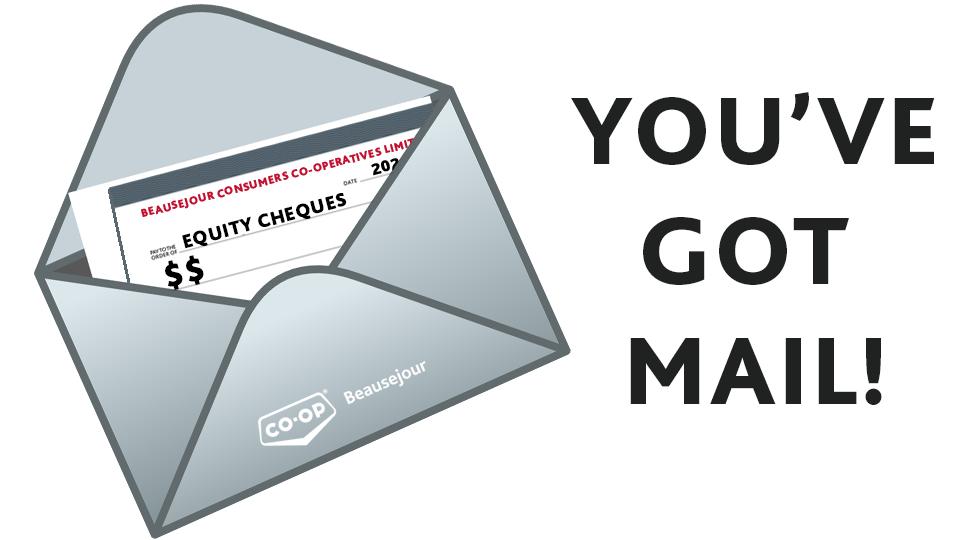 Equity Statements In The Mail
June 28, 2021
Beausejour Co-op is excited to announce that our Member Equity Cheques will be in the mail July 5, 2021.
We would like to remind you...
You will only receive an equity cheque if you qualify. To find if you qualify, please contact our Administration Office

If you have recently moved, please contact our Administration Office to make sure your information has been updated

If you have not received your equity statement, please have patience. We will not be re-issuing any equity cheques for the month of July

Please have patience as Canada Post delivers our member equity cheques to all of our members in our trading area.
With increased fraudulent activities, Beausejour Co-op will no longer be cashing member equity cheques at any of our locations. Please cash your equity cheque at your personal banking institution.
If you have any questions regarding your equity cheque, please contact our Administration Office: 204-268-1805
Discover more: