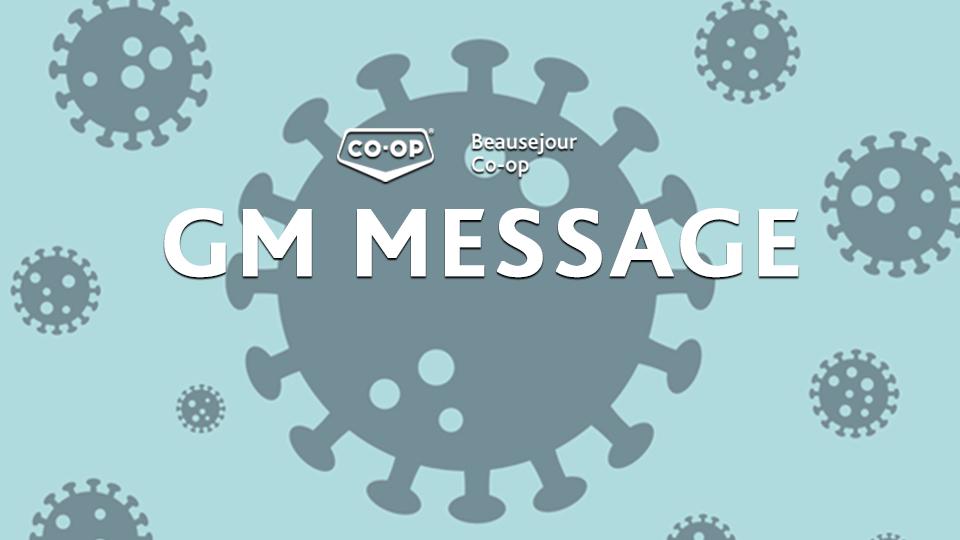 Covid-19 Message
August 4, 2020
The COVID-19 pandemic is a global challenge that's having a real impact on our community. At Beausejour Co-op, we understand the vital role we play in the communities we serve and aim to continue our service through this time of pandemic.
Our response to this pandemic not only considers the health and well-being of our Co-op members and customers, but also our employees. Our food stores and pharmacy are critically important at this time, and we're doing everything we can to ensure they stay open and accessible, while also protecting against the spread of COVID-19. We're closely monitoring the impact of the coronavirus and our actions are guided by the World Health Organization, Public Health Agency of Canada and the Province of Manitoba.
Safe shopping initiatives
To maintain a safe environment and serve our members and customers, here are a few of the actions that we have implemented:
• Enhanced sanitation and hygiene practices at all of our locations.
• Monitoring and restricted the number of customers in our locations to encourage proper social distancing.
• Installed glass barriers at checkouts to increase safety for our front-line workers.
• Postponed the re-useable bag program and temporarily stopped charging for the use of plastic bags
• Introduced one-way shopping down the aisles in our food stores to support social distancing efforts.
• Temporarily closed down all self-serve food offerings in our food stores.
• Introduced an online grocery order form & improved our grocery delivery services to better serve those in need.

During this period, we ask that you help us limit the spread of COVID-19.
Here's what you can do to help
• Don't enter our locations if you are feeling unwell or sick
• If possible, send 1 member of your household per shopping trip
• Apply hand sanitizer upon entering our locations
• Maintain physical distancing while shopping
• Follow our directional aisle markers
• Only touch what you intend to buy
• If possible, pay with credit or debit
These are not normal circumstances and we appreciate your patience and understanding as we continue to work through these troubling times.
Thank you to our employees!
We remain committed to taking care of our team and work to provide them with the information needed to keep themselves and their families safe. Our organization wouldn't be what it is without the team members we have on the front-line replenishing shelves, helping customers and providing that friendly face our customers have come to know. Our sincere gratitude goes out to all of our team members. Thank you for your dedication, your positivity and your service through the thick of it all.
Our role is part of the collaborative efforts of the entire community. We can't forget that we are all in this together and will come through this challenge by trusting and relying upon one another.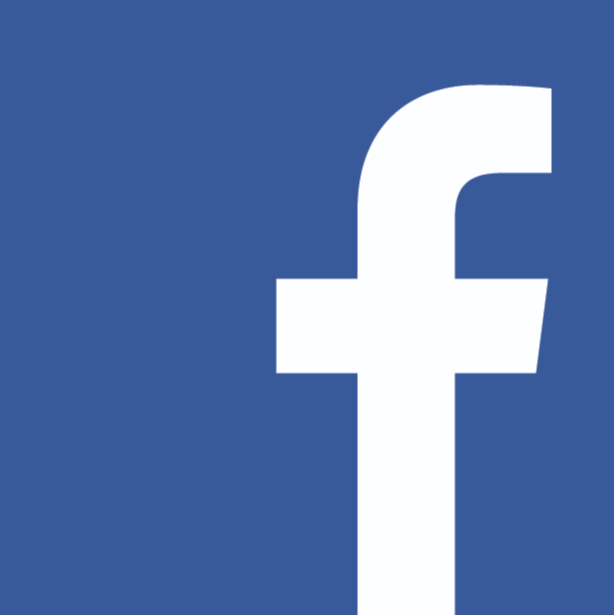 Follow us on Facebook & Instagram

Kevin Van Den Bussche, General Manager
Beausejour Co-op | 204-268-1805
Discover more: