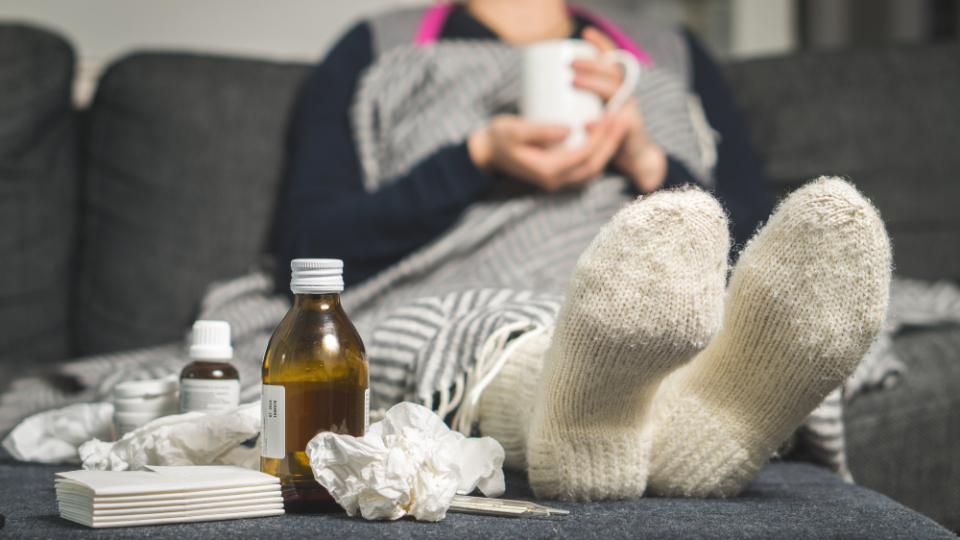 Coronavirus Info
March 5, 2020
What is the novel Coronavirus?
On 31 December 2019, the World Health Organization(WHO) was alerted to several cases of pneumonia in Wuhan City, Hubei Province of China. The virus did not match any other known virus. This raised concern because when a virus is new, we do not know how it affects people. One week later, on 7 January, Chinese authorities confirmed that they had identified a new virus. On 11 February 2020, the WHO officially named the disease 'COVID-19'. As of March 27, 2020, the WHO reports there have been over 500,000 confirmed cases with over 25,000 deaths world-wide.
Symptoms are close to those of the common flu.

How are Coronavirus infections diagnosed?
Coronavirus infections are diagnosed by a health care provider based on symptoms and laboratory tests. In some cases, travel history may be important.
How is Coronavirus treated?
According to Health Canada, currently, there are no specific treatments required for most people with coronavirus infection, as most people with common coronavirus illness will recover on their own. Your health care provider may recommend steps you can take to relieve symptoms.
Consult your health care provider as soon as possible if you are concerned about your symptoms or have travelled recently to a region where the coronavirus outbreak is significantly widespread.
How do I reduce the risk of Coronavirus infection?
To reduce your risk of coronavirus infection: clean your hands with soap and water or alcohol-based rub; cover your nose and mouth when coughing and sneezing with a tissue or flexed elbow; avoid close contact with anyone with cold or flu-like symptoms; thoroughly cook meat and eggs and have no unprotected contact with live wild animals. The Government of Canada is recommending avoiding all non-essential travel to China and all travel of any kind to Hubei Province, China.
Here are some tips on how to best protect yourself from risk of infection.
Wash your hands frequently
Washing your hands with soap and water or using alcohol-based hand rub kills viruses that may be on your hands.
Maintain social distancing
When someone coughs or sneezes they emit small liquid droplets from their nose or mouth which may contain virus. If you are too close, you may breathe in the droplets.
Avoid touching eyes, nose and mouth.
Hands touch many surfaces and can pick up viruses. Once contaminated, hands can transfer the virus to your eyes, nose or mouth. From there, the virus can enter your body and can make you sick.
Practice respiratory hygiene.
Droplets spread the virus. By covering your mouth and nose with your bent elbow or tissue when you cough or sneeze, you protect the people around you from viruses such as cold, flu and COVID-19.
If you have fever, cough and difficulty breathing, seek
medical care early.
National and local authorities will have the most up to date information on the situation in your area. Calling in advance will allow your health care provider to quickly direct you to the right health facility. This will also protect you and help prevent spread of viruses and other infections.
How is Canada monitoring the situation?
The Public Health Agency of Canada is working with international partners, including the World Health Organization, to actively monitor the situation. Canada's Chief Public Health Officer is in close contact with provincial and territorial Chief Medical Officers of Health to ensure that Canada is prepared to rapidly identify and manage COVID-19.4 Health Canada has issued active travel notices for several countries and areas including China, Hong Kong, Iran, Japan, Northern Italy, Singapore and South Korea. Each country or area may have different levels of risk. These risk levels may change as COVID-19 evolves internationally.
Where can I get more information on the novel Coronavirus?
Here are some helpful links to gather more information.
Centers for Disease Control and Prevention
Discover more: