Co-op Refinery Complex Facts
Actions
Co-op Refinery Complex Facts
January 22, 2020
Unifor 594 initiated a labour dispute at the Co-op Refinery Complex in Regina. We'd like to share some facts: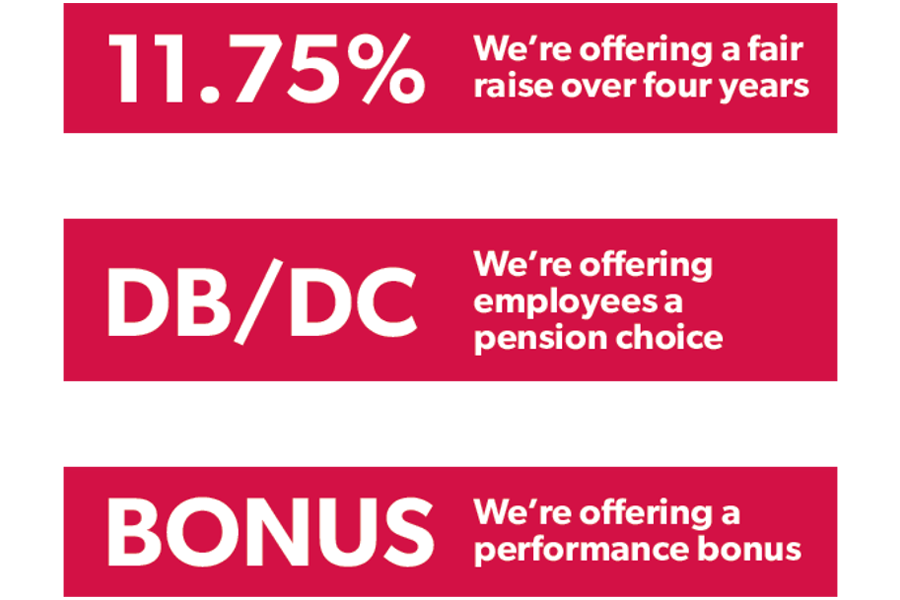 Our local Co-op uses profits from Federated Co-operatives Limited (FCL) and the refinery in three ways:
To invest in our facilities and operations, including job creation
To give back to individual members in cash and equity
To support our local communities, including donations
Unionized employees at the refinery contribute 0% to their pension
FCL is simply asking for employees to contribute.
The pension plan FCL is offering is one of the best in Canada and far more than we're able to offer our own employees.
In addition to regular contributions, FCL contributed $192 million – nearly $60,000 per union employee per year – in special payments between 2016 and 2019 to fund the pension plan. These are millions of dollars that could have been shared with our Co-op.
Thank you for your business. Let's keep building our community together!

Learn more at refineryfacts.ca