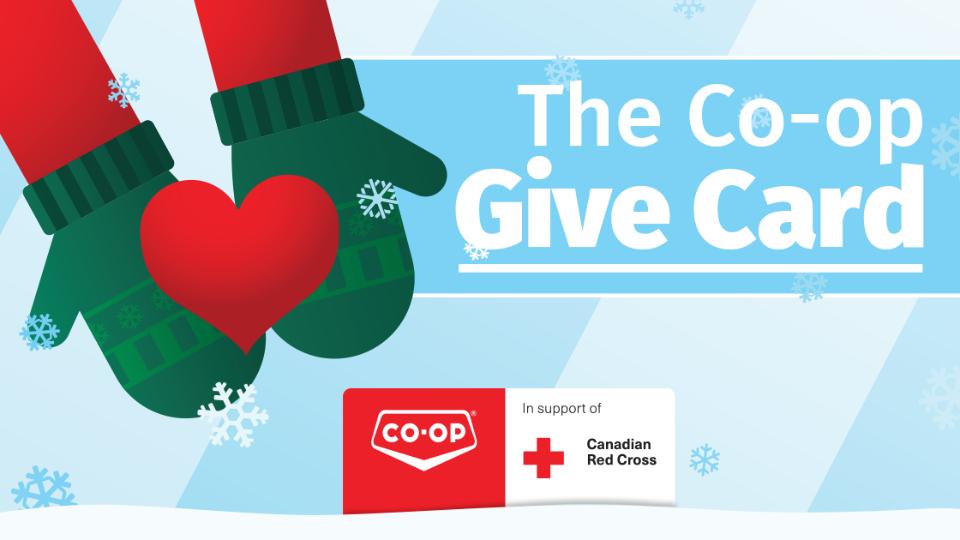 Co-op Give Cards are back!
November 6, 2019
Co-op Give Cards are back for a second year!
These limited-edition gift cards are available at Beausejour Co-op locations until December 31st. They offer the same benefits as a regular CO-OP® Gift Card, but with the added bonus that Co-op will donate $1 to the Canadian Red Cross for every card sold!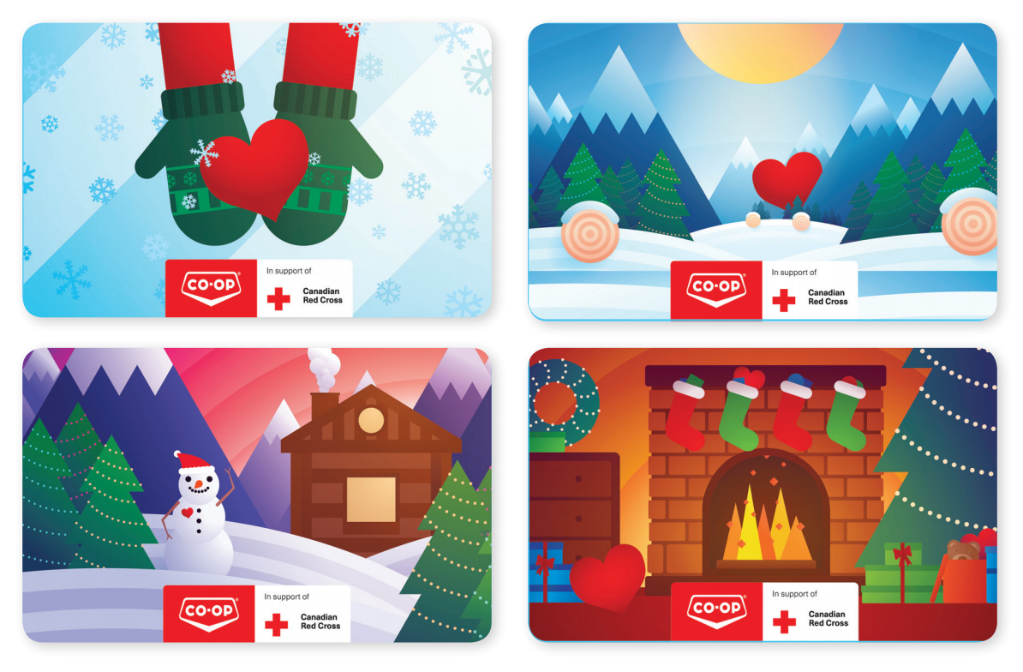 Why the Canadian Red Cross?
We often hear about the Red Cross helping out during major disasters, like wildfires or floods. But Red Cross volunteers live in virtually every Co-op community, to help families and individuals who may experience personal tragedies, like a housefire.

Like all Co-op gift cards, Give Cards are redeemable at ANY participating Co-op location in Western Canada. They're a great, quick gift for teachers, friends, relatives or co-workers.
Thank you for your support of this important campaign!
It's the gift that GIVES!

Discover more: