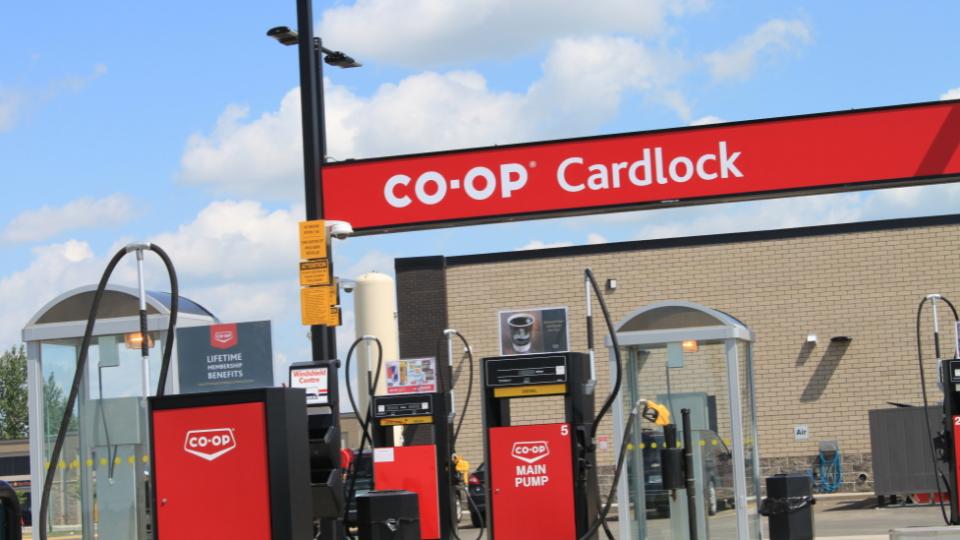 Bulk Fuel Spring Update
April 3, 2019
We hope this winter treated you well and you are finding ways to enjoy spring so far. While 2018 presented some ups and downs from a dry summer producing minimal hay growth to decent crops and a nice start to harvest to wetter weather challenges for the later crops, we now want to reflect on some highlights from 2018 and look forward to 2019!
Whitemouth Cardlock Opening
We have opened our new Cardlock which is located at 48 Elevator Road in Whitemouth and offers Clear and Dyed Diesel, Regular Clear Gas and Premium Clear Gas. With Co-op's commitment to serve our communities, this becomes the only site in Whitemouth to get Fuel. This site compliments our Beausejour Site which has Clear and Dyed Diesel, Clear and Dyed Regular Gas as well as Clear and Dyed Premium Gas! Anyone wanting Cards to access products at this location, please give the Beausejour Bulk Plant & Cardlock a call.
Spring Lube Sale
Our Spring Lube Sale is also on now and will run until April 19th 2019. Savings will be 15 cents per liter on all products. Some new products that have been introduced are:
-DMO 5w40 SL - a full synthetic for Heavy Duty Diesel Engines
-Sonic Synthetic - a full synthetic oil (DEXOS approved)
for cars and light trucks available in 0w20, 5w20, and 5w30
-THF Plus - a transmission hydraulic fluid designed for
equipment with the new Vario Transmissions
-2 New Greases – Red Guard which is an NLG 2, a heavy
grease with an extra tacky additive and Silver Guard which
is an NLG 1.5, a medium weight synthetic lithium-based grease.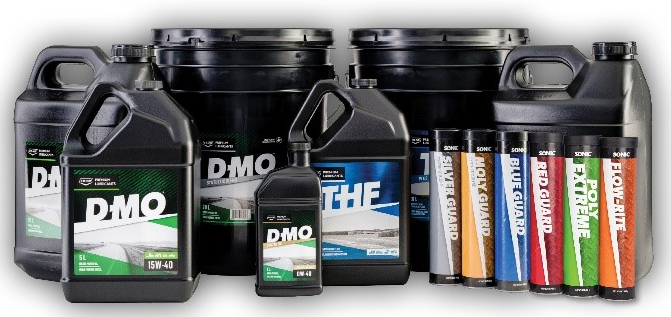 Carbon Tax
The new Federal Fuel Charge (Carbon Tax) is now in effect in Saskatchewan, Manitoba, and Ontario. The fuel charge rates are as follows for the most commonly sold fuel products:

Gasoline - .0442/litre Diesel - .0537/litre Propane - .0310/litre

The Saskatchewan government has challenged the constitutionality of the Federal Fuel Charge, with support from Manitoba, Ontario and New Brunswick. A panel of 5 judges heard the arguments on Feb.13th and 14th in Regina, but reserved its decision. The Federal Government plans to impose the Fuel Charge starting April 1st 2019.
New Drum Policy
The Co-operative Retailing System (CRS) is moving to a new Drum Policy. New grey and black drums will no longer have a core charge. Some of the green and white drums will no longer have a core charge. These will be identified by a decal applied to them (No Core). All drums that have a core charge of 55.00 must be returned by September 30th 2019 to receive credit. The decision to move to this was made due to the high cost of sterilizing the returned drums and because many drums being returned were damaged beyond the point of re-use. Purchasers are free to do whatever they wish with the empty.
Industry Changes
The Petroleum Industry as well had some changes. Last year we were unable to deliver Summer Diesel until April 1st. Through some lobbying of the Manitoba Co-ops the province has again allowed us to offer our early delivery offer for Summer Diesel to the farms for 2019. This enables us to deliver large amounts of fuel prior to road restrictions and while the roads and yards are frozen. We once again offer you interest free terms through our Spring Dating Program which allows you to take delivery of dyed product now and pay for it the end of July by cheque, cash, debit, agri-card or FCC. Pricing Is determined at time of delivery and deliveries are to be tank fills only. This program will run until the end of April.
In Closing, we hope you can gather some good information from this, and hope you save some money by taking advantage of our sales and programs! If you have any questions don't hesitate to give us a call!
I personally want to wish everyone a prosperous year with lots of high-quality hay, and bumper crops, along with strong prices! Have a Safe and Happy 2019!

Discover more: