2019 Community Support Fund Winners
Actions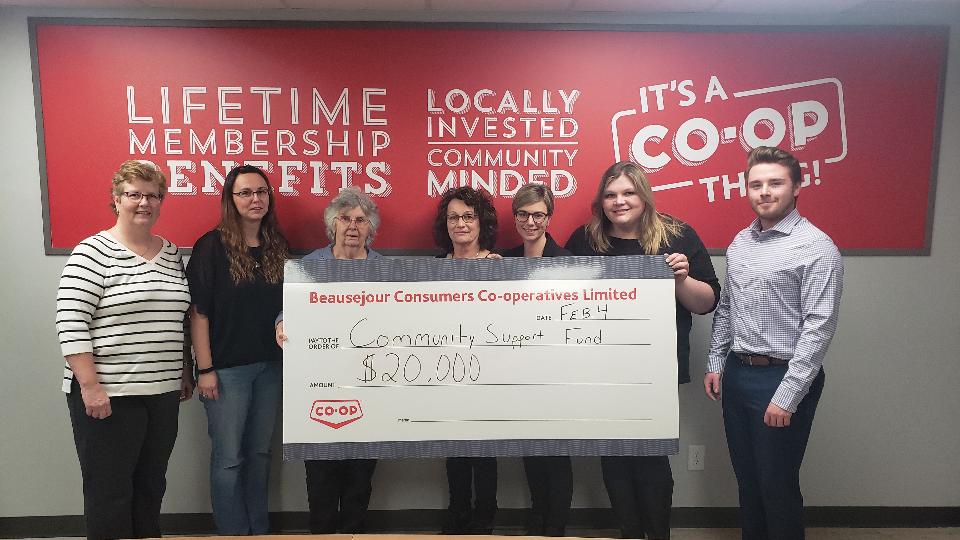 2019 Community Support Fund Winners
February 5, 2020
Beausejour Co-op recently donated a total of $20,000 between five local organizations as a part of the Community Support Fund Program!
The Community Support Fund aims to provide financial assistance to community groups that improve the quality of life in our local communities. Individual projects are eligible to apply for funding between $1,000 and $10,000.
The 2019 Community Support Fund was a HUGE success as we had an overwhelming amount of applications! After receiving all the applications, a selection process began in late fall of 2019 with volunteer representatives from across Beausejour Co-op.
The results are in....
The winning organizations and their projects for the 2019 Community Support Fund are:
Beausejour Otters Swim Club plans to build a pergola over Splash Pool to provide shade for swimmers and spectators.
Beausejour Slo-Pitch League is replacing the old play structure at the diamonds with a new safe play structure for children to play on while games are going on.
East Gate Lodge is providing their residents with a library space where they can read and reminisce of past interests.
Friends of the Beausejour Daylily Gardens is undergoing a tree and shrub enhancement project to educate the community on the different varieties of trees and shrubs.
Oakbank Elementary Playground Improvement Committee will be building a new play structure to provide a safe and inclusive play area at the elementary school that fosters physical development, adventure and exploration.

Beausejour Co-op is beyond excited to work with each organization and help them meet their project goals!
We would like to say a HUGE thank you to all the amazing organizations who applied and a HUGE congratulations to the five chosen!
Stay tuned for the 2020 Community Support Fund details.

Discover more: