$115K Donated to a 'Playground To Be Proud Of'
Actions
$115K Donated to a 'Playground To Be Proud Of'
June 15, 2022
For eight years, Co-op has been helping create spaces that bring people together. On June 14, 2022, Beausejour Co-op made an exciting announcement that the Oakbank Elementary Playground Improvement Committee was selected as a recipient for the 2022 Community Spaces Program for their 'Playground To Be Proud Of' project!
This year, Co-op is donating $115,000 to the Oakbank Elementary Playground Improvement Committee to help provide a safe and engaging play & learning environment that fosters inclusion, physical activity and fun while promoting healthy active living for student at the school as well as children within our community.
The project will include the removal of two wooden play structures located on the school grounds of Oakbank Elementary School. One area will be replaced with a new state-of-the-art play structure equipped with two slides, various climbers, tightrope and a zip line. The other area will be replaced with an accessible outdoor classroom and musical instrument area.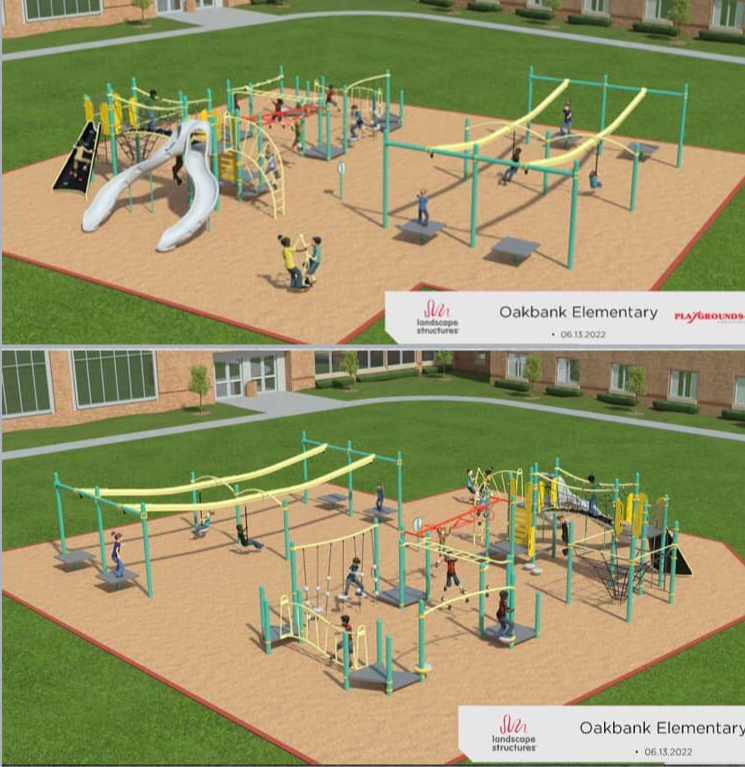 The Co-op Community Spaces program was developed to help protect, beautify and improve spaces across Western Canada. In 2022, the program is providing $1 million to 13 community projects from Manitoba to Vancouver Island. Since 2015, Co-op Community Spaces has provided $11.5 million to 160 projects in three categories: recreation, environmental conservation and urban agriculture. The program was developed as part of Co-op's commitment to invest in the communities it serves.
"We're excited to help fund the 'Playground To Be Proud Of' project through Co-op Community Spaces. Investing in our community is a value of our co-op, and we're proud to be part of this program that invests in projects that improve communities across Western Canada." said Kevin Van Den Bussche, General Manager of Beausejour Co-op.
"We're happy to partner with community groups on projects like this. Together, we're helping to build into and improve our communities for today and into the future."
This unique giving program is administered by Federated Co-operatives Limited on behalf of more than 160 independent retail co-operatives across Western Canada that form the Co-operative Retailing System.
For more information about Co-op Community Spaces or to view the complete list of 2022 funding recipients, visit www.communityspaces.ca

Discover more: