Join Beausejour Co-op's Team!
Actions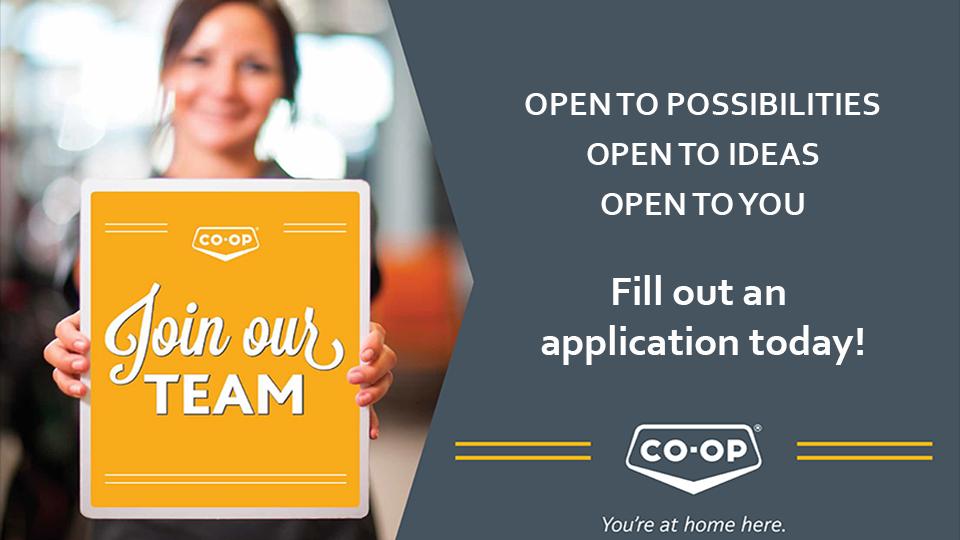 Join Beausejour Co-op's Team!
November 14, 2018
The Beausejour Consumers Cooperative is a unique, multi-million-dollar organization based on the fundamental principles of co-operation. It is comprised of 8 locations throughout Eastern Manitoba to serve our loyal members and guests. We are a different kind of business: member owned, locally invested and community-minded, we offer lifetime membership benefits including patronage refunds, quality products, quality services and fair prices.
Your Co-op is growing and evolving to serve our customers and communities better. We're continuing on our tradition to deliver a uniquely Co-op experience where you feel welcome. Beausejour Co-op offers a competitive salary and a comprehensive benefits package, along with excellent training and opportunities for advancement.
Please use the application form attached below when applying for jobs with Beausejour Co-op.

Join us today!
There are no featured stories at this time.