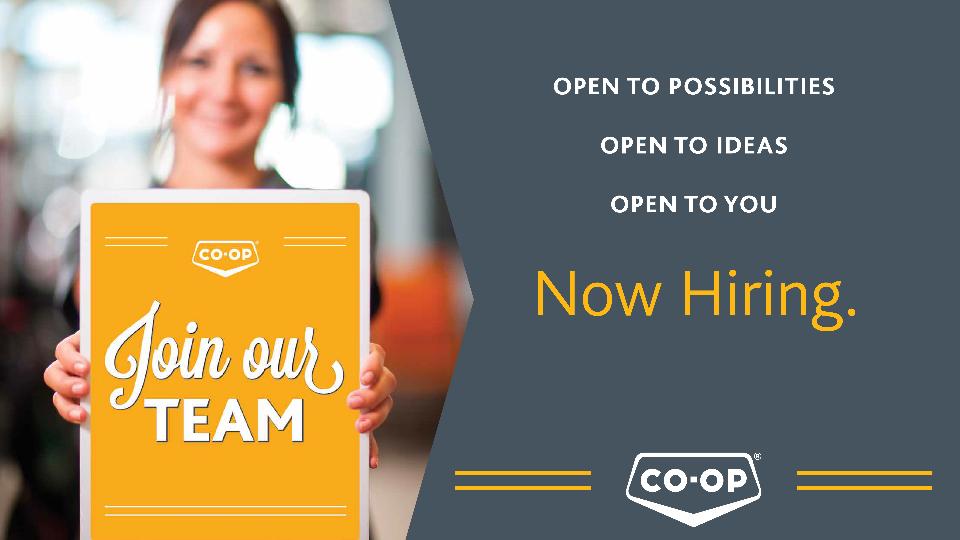 Deli Clerk/Demo Artist
Co-op Food Store @ Oakbank
Description:
The Beausejour Consumers Cooperative is a unique, multi-million-dollar organization based on the fundamental principles of co-operation. It is comprised of 6 locations throughout Eastern Manitoba to serve our loyal members and guests. We are a different kind of business: member owned, locally invested and community-minded, we offer lifetime membership benefits including patronage refunds, quality products, quality services and fair prices.
Beausejour Co-op invites applications for the Deli Clerk/Demo Artist position in our Oakbank Food Store location.
Please submit your resume in person to Beausejour Co-op Food Store Oakbank location
attn: Deli Manager or Email c.kane.bjcoop@mymts.net
Deadline: Thursday, April 18th

For full job description, click the link below.
We can't wait to hear from you!

Application Deadline:
April 18, 2019
Discover more: