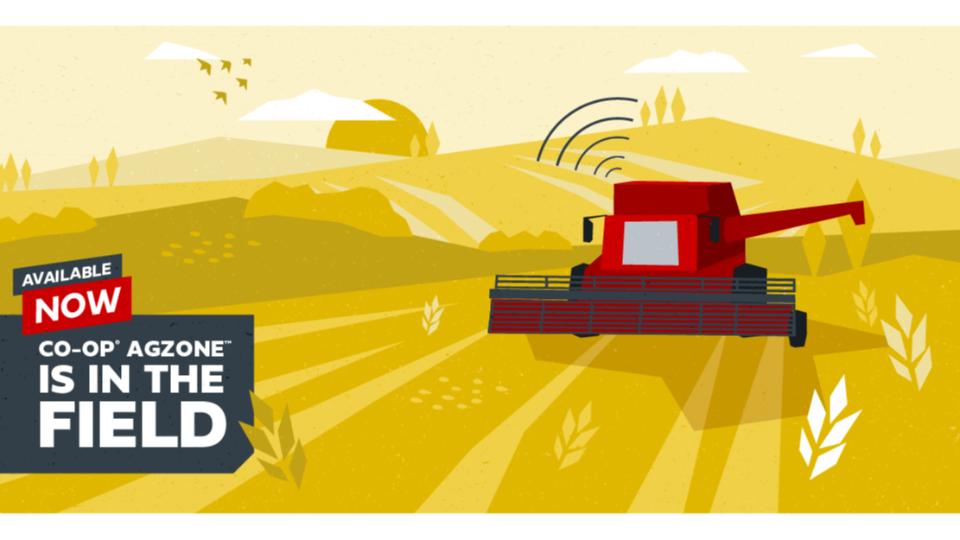 AgZone
February 11, 2022
CO-OP AGZONE IS IN THE FIELD
Making the best farming decisions starts with having the right data. Co-op AgZone, our full-service digital agronomy tool, is built to help you optimize yields and grow the most profitable crop possible by giving to a simpler way to collaborate with our Grow Team to collect, share and interpret the data you need.
POWERFUL ANALYTICS
Turn data into valuable insights that inform your decisions. Co-op AgZone features powerful analytic tools that our Grow Team will use to validate field data, analize yields and calculate returns. This will help you determine what worked and where adjustments should be made next season.
UNIFIED DATA
Bring all your data together in one place. From yield monitors to satellites, soil maps and more, you'll get a more accurate picture of your farm and make smarter, faster decisions.
Weather: Review first and last frost, precipitation, events, temperature and growing degree days specific to your operation.
Field Sampling: Results from soil and tissue sampling are automatically posted to review, derive insights form and much more.
Satellite Imagery: Satellite imagery is delivered directy to your account, giving you better decision-making tools and allowing you to focus on what matters.
Wireless Data Transfer: Seamlessly and wirelessly send and receive logged data from leading equipment providers, preventing the need to transfer manually via traditional methods.
A SHARED VISION
Our Grow Team uses Co-op AgZone to easily interpret multiple data points and make personalized data driven recommendations that help you achieve your operational goals. You'll both have access to the tools needed to collaborate as you work towards a shared vision for your farm.
Crop Planning: Create budgets and scenarios related to potential cropping systems and product programs to maximize profitability and efficiency
Zones: Interact with other data sources to generate custom management zones for your land.
Scouting: Scouting reports and field notes are recorded in real-time, ensuring seamless communication and timely in-season recommendations.
Fertility RX: Customize fertility recommendations based on harvest data zones and/or soil samples for maximum fertilizer and economic efficiency.
DATA-DRIVEN DECISIONS START HERE
Co-op AgZone is a suite of digital solutions that will grow to support your farm in the field, in the yard and in the books. It is our goal to help you maximize productivity and profitability by unlocking the value of data using advanced tools and personalized advice.
We are excited for the future and committed to delivering trusted advice and solutions in the same way that Co-op has delivered for generations: Western-Canadian focused and farmer-first.
To learn more about AgZone, stop by for a visit or give our team a call:
Beausejour Co-op Agro Centre
73044 Mile 42E, HWY 12N (half a mile North from our Beausejour Cardlock)
431-218-9950
Discover more:
There are no featured stories at this time.